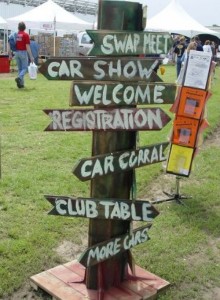 Our club currently has over 550 members, including our Sioux Falls and Duluth Chapters. Our club meets monthly for a membership meeting. Generally the second Friday of the month, however, we move many of our summer meetings to coordinate with summertime car events.  We have been around since 1985 and cater to all Mopar enthusiasts
We publish a monthly newsletter and maintain a club website. Our activities include and annual show, cruises and picnics, club night at the races, car related facility tours, and an annual awards banquet just to name a few. We are always open to other ideas and suggestions.
Midwest Mopars in the Park is our annual event. It is the largest all Mopar show in the upper Midwest, and is our biggest undertaking. In 2017 we had over 9000 spectators, 1469 cars, and over 150 swap/vendor spaces.
We use much of our show profits to plan club activities as well as help with charitable need in our community. Our goal this year is to have more activities that include spouses and families.
Hope to see you around and,
MOPAR TO YA!
MIDWEST MOPARS BOARD OF DIRECTORS – Main Chapter
Director: Wade Girard – 612-363-0902 director@midwestmopars.com
Secretary: Dave Manship
Treasurer: Renee Quimby – 612-210-1752
Membership: Mike Skelly – 952-922-4284 membership@midwestmopars.com
Activities: Jacob Mayne – 612-518-7425 – activities@midwestmopars.com
Newsletter: John Manship – newsletter@midwestmopars.com
Sponsorship: Dan Patenaude – 612-801-0874 sponsors@midwestmopars.com
Webmaster/Social Media: Terry Williams – twilliams@midwestmopars.com
Show Director: Renee Quimby – 612-210-1752 moparsinthepark@midwestmopars.com
MIDWEST MOPARS NORTH BOARD OF DIRECTORS